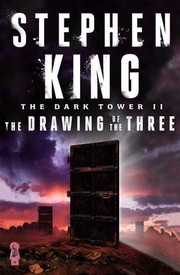 I finally finished "reading" (listening to) Stephen King's The Drawing of the Three today. As I'm looking back through the archives of this blog now I realize that I started this book in 2018. Wow, that's a long time ago.
As I've written before, I'm not really a reader anymore and even thought I want to read more I find it hard to get around to doing it. Earlier this week however I decided to listen to an audio book while mowing the lawn and since it's a fairly large lawn I managed to listen for over an hour. Because I had already started The Drawing of the Three and almost but not quite finished it, I decided to give it a go.
And boy am I glad I did. I liked the book all the way through, even though I stopped reading and listening to it for so long, and the ending was just awesome. Great climax and perfect lead in to whatever happens next in the Dark Tower series.